Wow, so
last year's post
wasn't very Valentine's-y. I was reading it because M and couldn't remember what we did last year for Valentine's. This year we celebrated by eating hamburger helper and watching a movie with friends of ours. This weekend we're headed to Peoria for a getaway weekend though and it's nice to have an excuse to do something nice like that.
Because we were pretty much snowed in yesterday, we didn't exchange gifts or flowers. Though today we bough a hyacinth plant. What I loved about our day together, yesterday was that it was simple. I spent the day with the girl I love on a day when I would have normally been in Bloomington missing her.
I understand the whole commercialization of holidays, especially Valentine's Day and I understand the pressure to do something or buy something extravagant. As you can see from last year's post, I'm fairly
realistic
cynical about these things. I believe in romance though, despite the pressure that all the romance be spent on one particular day. In the spirit of romance, here is a story.
This is not a story about love. It is not about finding the one person who completes me, who understands me in ways that others can't. It is not a story where I find my soulmate and live happily ever after. It is a story about falling for someone without understanding why you're drawn to them so strongly. How that one person manages to slip through all of these supposed defenses you've constructed. I don't understand relationships. I ran away from them for most of my life.
When I met Michelle, something happened. And whatever it was scared me so much that I broke up with her, offering an incredibly lame excuse and pushing her further and further away. Though I wanted her to be in my life, I did not know how to deal with that want, that absolute need for another person, a particular other person. Eventually, I came to my senses and got over myself, realizing the emotions I felt weren't something to "deal with" but rather something I had to just feel. Luckily she was willing to give me a second chance and now we've been together for almost 3 years.
I love her because she makes me laugh. She is truly kind. My days with her are never boring even when they may appear so from the outside. I love her because I feel most like myself with her. I don't have to impress her but I still want to. And while this kind of love is hardly ever represented in society, on hallmark cards or in films and television shows, I love her because I do, because it makes sense and doesn't make sense, because she drives me insane and makes things complicated and annoying and looks so damn cute when she sleeps or doesn't know I'm watching her. Michelle is a force of nature, stubborn, smart and incredibly generous. I more than love her. I admire and adore her.
And so if I were to send her a Valentine message on the day after Valentine's Day it would be this: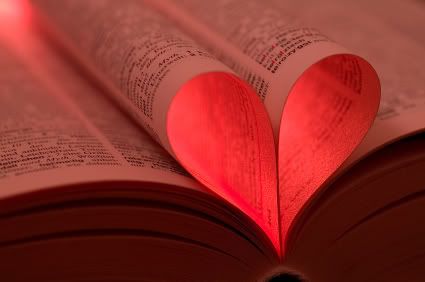 "