I don't spend a lot of time on corporate websites though I appreciate
Absolut's website
because it includes drink recipes. However, a few days ago I got sucked into
Dr. Pepper's site
. I had no clue there was a Dr. Pepper Museum in Texas, no less. Waco. Maybe it's good I didn't know when M and I traveled to the Lone Star State; I might have been tempted to take an extra couple of days and go there. I initially went to the Dr. Pepper site in order to put in a code to see if I won a prize. Then I started playing this online scavenger hunt game which is a very good marketing tool because it forces you to explore the entire site. That's how I found out about the museum. Also they have vintage advertisements on the site, which I found interesting. I'm such a dork.
In other advertising news: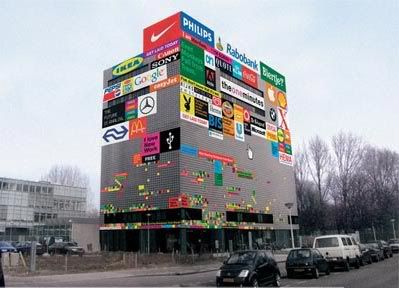 The
Sandberg Institute
is in the process of launching a new project, one they call artvertising, blending art and commerce, public space and private business. Intriguing.